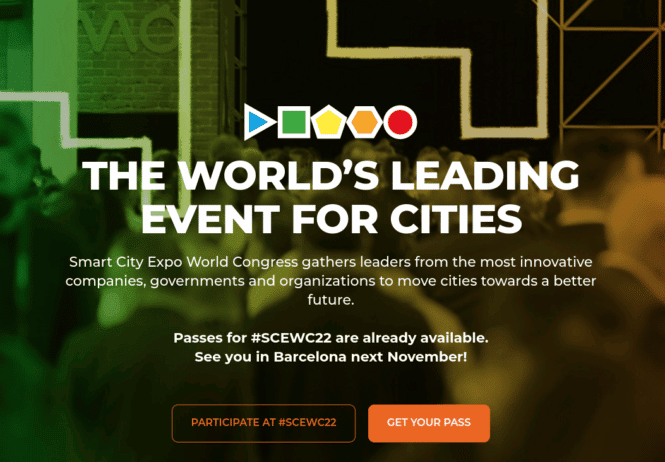 Smart City Expo in Barcelona
Smart City Expo World Congress gathers leaders from the most innovative companies, governments and organizations to move cities towards a better future.
It would be great to go but we will be at DSE in Vegas. Several companies we know will be exhibiting there including LG and Storm Interface.
Right now they show 400 exhibitors and more will coming.
Smart City Expo World Congress works towards creating efficient, inclusive and sustainable cities – so naturally, the show should lead by example. Towards Zero Waste is a dedicated sustainability initiative, started back in 2016 by SCEWC, in line with the European Commission's Circular Economy strategy based on use of fewer materials, reuse and recycling of products, and no food waste.
#SCEWC22 will focus on eight main tracks: Enabling Technologies, Energy & Environment, Mobility, Governance, Living & Inclusion, Economy, Infrastructure & Buildings, and Safety & Security.
Some of the Enabling Technologies organizations at the Exhibition Area
– ACCENTURE
– AMAZON
– BENTLEY SYSTEMS
– CISCO INTERNATIONAL LIMITED
– DASSAULT SYSTEMS
– FIWARE FOUNDATION E.V
– HEXAGON
– HONEYWELL
– HUAWEI TECHNOLOGIES CO., LTD.
– INDRA SISTEMAS, S.A.
– ITRON
– KOREA TELEKOM
– LINKEDIN
– LORA ALLIANCE
– MASTERCARD EUROPE SA
– MICROSOFT IRELAND OPERATIONS LTD
– MILESTONE SYSTEMS
– MOTOROLA
– NEC
– NOKIA
– NTT ADVERTISING INC.
– ORACLE IBERICA S.R.L.
– SAP
– SIEMENS S.A.
– T-SYSTEMS
More Posts